Build Your Dream Home
in the Beautiful Waterfront Community
RESERVE YOUR LOT
NOW!
Enjoy a Healthy Lifestyle
JUST STEPS
FROM HOME
Contact us for more information
Contact us for more information
Braeburn Estates
Enjoy the easy going lifestyle of Braeburn Estates, Ottawa's stunning waterfront community, located along the shores of the Madawaska River. Imagine drinking your morning coffee and enjoying beautiful river views while being nestled in a mature forest of maple, pine and hemlock.
Your home on the river is just 35 minutes to Kanata.
Live, work, play ~ these premium building lots all have superb waterfront views of the Madawaska River and access to the community dock & deck area.
The terrain is blanketed with a beautiful mature forest – enjoy wildlife from your living room window.
Take advantage of the easy commute – there are no bridges to cross; just an easy drive to Kanata & Ottawa.
Enjoy life on the beautiful Madawaska River!
What's there to do?
The Madawaska is one of Ontario's cleanest, longest rivers – swim, paddle, fish, and row – or just relax and enjoy the view
Ski at Calabogie Peaks and Mt Pakenham – just 15 minutes away
Hike and bike on local trails
Walk to the local cafes and galleries in picturesque Burnstown
Shop in Renfrew and Arnprior (10 minutes by car)
The Burnstown Beach is right across the river, with beautiful sand beaches, play structures and a boat launch
The Ottawa Valley offers local produce, festivals, galleries, craft breweries, and studio tours
Ottawa Culture is a short drive away with museums, restaurants, theatre, and the Rideau Canal
Susan Anglin
Braeburn Estates is being developed by Susan Anglin and KDSA Development Corp. A long-time resident of the Ottawa area, Susan has a rich background in product and real estate development. Susan and her family love the outdoors ~ you'll often find them out paddling and enjoying the beauty of the Ottawa Valley.  Feel free to contact Susan to learn more about Braeburn Estates.
Email: braeburnestates@gmail.com
Telephone: 613.319.3136
Come home to the beautiful Madawaska at Braeburn Estates
Located within the historic and picturesque Township of McNab Braeside
Alpine Skiing
Is just 15 minutes away at Calabogie Peaks
Burnstown shops
Walk to the cafés and galleries
Close to The Big City
Ottawa is a short drive away with its museums, restaurants, theatre, and the Rideau Canal
Community Development Vision
This will be a beautiful place for people who value the beauty of the river, the forest, the wildlife, and living in a small rural community.
Enjoy stunning river views from the privacy of your own home.
Socialize at Braeburn's Dockside on the beautiful decks and docks crafted to encourage community building and spending time with friends and family.
Live a carefree cottage lifestyle, without the dreaded spring and fall dock maintenance. The private community waterfront dock and deck area will be maintained by the Braeburn Estates Community Association and will be ready for your enjoyment late spring to fall when the docks are removed for winter storage.
All Braeburn Estates Land lots owners will have a membership in Dockside, Braeburn's private community dock and swimming area.
Community Covenants will help ensure the protection of the environment and the forest and encourage common design standards.
Subdivision Lot Plan over Madawaska River
(Click here to view pdf of map)
Waterfront Land Lot Specifications
Building lots vary in size between 1 – 3 acres
Lot Prices vary from the low $200,000's to the mid $300,000s plus HST
Water frontage varies by lot between 145' – 350′
Building lots are sloped to the water and all have exceptional views; some are suitable for walkout basements
The best home locations have been selected to maximize the views of the river and privacy
Water quality in 4 locations has been tested with excellent results
Lot owners will share joint ownership in Braeburn Dockside, our community's dock and deck area
High-Speed & Hydro service will be brought to lot line
These sites are to be serviced with wells and septic; most homes heat with propane
All lots will have frontage on Shady Maple Road, a paved Township road
Where is Braeburn Estates?
Located within the historic and picturesque Township of McNab Braeside, Braeburn Estates is Ottawa's newest and most beautiful riverfront community.
• Commute to Ottawa! Kanata is just 35 minutes away
• Located at Burnstown, Ontario – a historic Ottawa Valley Hamlet
Our County & Township Offices
County of Renfrew
www.countyofrenfrew.on.ca
Township of McNab/Braeside
www.mcnabbraeside.com
The Township of McNab/Braeside is on the south shore of Lac des Chats (part of the Ottawa River), straddling the lower Madawaska River in Renfrew County, comprising the communities of Braeside, Burnstown, Clay Bank, Clay Valley, Dewars, Glasgow Station, Lochwinnoch, Lundys Corners, Pinegrove, Sand Point, Stewartville, Waba, and White Lake. Just a short commute to Kanata, residents enjoy small town & country living and many work in the Kanata/Ottawa area.
Township of McNab/Braeside Zoning Bylaws
www.mcnabbraeside.com
Waterfront license – View document (pdf)
Hospitals
Renfrew Victoria Hospital is a fully accredited facility, offering, surgical, medical, and complex continuing care. Specialized in-patient services include a Special Care Unit, Palliative Care, and Pastoral Care. The hospital has an extensive ambulatory care program with over 30,000 emergency and clinic visits per year.
The Renfrew Victoria hospital is 16 minutes from Braeburn Estates
Arnprior Regional Health (ARH) includes Arnprior & District Memorial Hospital, the Grove Nursing Home, the Primary Health Care Center, community-based services, and linkages with partners across the region to bring the right services to our local communities.
(ARH) is 20 minutes from Braeburn Estates
Our Towns
Burnstown is a picturesque village nestled in the heart of the Ottawa Valley and home to world-renowned artists, unique galleries, shops, and eateries, all housed in heritage buildings. You are invited to take time to Discover, Linger, and Rejuvenate as you sample the many tastes and flavours of art, excellent coffee and food, jewellery, pottery, clothing, and our seasonal farmers' market. Burnstown is a destination to return to over and over.
Arnprior, aka "the Prior", is the gateway to tourism in the Upper Ottawa Valley, a town in Renfrew County, in the eastern portion of Southern Ontario, Canada. It is located at the mouth of the Madawaska River, as it enters the Ottawa River in the Ottawa Valley. The town is a namesake of Arnprior, Scotland, and is known for lumber, hydropower generation, aerospace, farming and its proximity to Ottawa and the national capital region.
Arnprior offers year-round recreation & leisure activities for residents and visitors alike.
Named after the town of Renfrew in Scotland. Much of Renfrew's current prosperity comes from being the commercial centre for over 30,000 residents of the surrounding small towns and rural region, with over 450 small service or commercial businesses.
Renfrew is an easy rest or activity stop for outdoor enthusiasts on their way to nearby whitewater rafting, boating, camping, hunting, golfing, fishing, snowmobiling, down-hill skiing, and cross-country skiing.
White Lake The historic heart of the White Lake area boasts a restaurant, a general store, and LCBO, and a church.
Where the name originated may be a bit of a mystery, but "'Waba Sagaigun" is native Algonkin meaning simply "White Lake". In the earliest survey's of the region, White Lake was shown as "Wabolak" and "Wa-ba-lak". St. Andrew's United Church sits majestically at the centre of White Lake Village and is very active with regular events and weekly Sunday Service at 8 a.m. Plan to drop by and experience the history in this over 129-year-old fully operational church anytime, including very special services at Christmas and Easter. Feeling romantic?? St. Andrew's is also a great place to get married.

Paterson Group, Canada's oldest geotechnical engineering consulting firm, is recognized for our expertise in geotechnical engineering, environmental engineering, archaeology, materials testing, and building sciences.
Customer service is our first priority. We provide professional services based on technological expertise, interactive project management, a wealth of local knowledge, and creative solutions.
Skill and experience on the ground
Ready to break ground and make that project a reality? ELM has the equipment, the knowledge and the experience to undertake the most challenging locations and the most challenging requirements.
When you trust your groundwork to ELM, you can trust in experience and a commitment to excellence.
Contact us. info@elmenterprises.com
EXCAVATION • SEPTIC • AGGREGATES • SITE PLANNING
Burnstown Castle, your locally owned, full-service lumberyard and hardware store.  House plans, framing, exteriors, interiors, fixtures and so much more.  Come in to meet our highly knowledgeable, professional staff for all your building needs.
call 613-432-2449 or email info@burnstowncastle.ca
Featured Designers & Builders
When you purchase a home site at Braeburn Estates, you have the freedom to choose the designer and builder that will construct your "forever" home.  As a convenience for you, we've listed a number of regional designers and architects here, and once your custom home is designed, you can work with any builder of your choice.    There are also a number of "shell manufacturers listed here – these firms have a broad selection of home designs on their web sites which you may customize.  Once you've developed your custom design with them, they will deliver your custom materials package, and help you find a builder to carry out the construction. 
Peter Mansfield Architect http://pmansfieldarchitect.ca/
Our design approach emphasizes a very site specific and efficient integration of our client's needs. Wherever possible, priority is given to views, natural light and the 'fusion' of the surrounding landscape and the physical building. The architectural style can be described as 'warm modern' where the palette of materials and colours combine with, rather than compete with the site.
The design process has three phases. It starts with the 'Schematic Design Phase' where the client expectations, site characteristics and micro-climate are thoroughly explored – this dialogue includes the builder (if possible) as well as local planning authorities. The process then transitions to the 'Design Development Phase' incorporating geo-located 3D modelling of the proposed design complete with all exterior finish materials. Once all parties are satisfied, the 'Construction Documents and Field Review Phase' continues with a fully detailed (and permit ready) set of construction drawings and regular inspections. We are with you for the entire journey.
Peter Mansfield Architect is a community-based practice in Almonte, Ontario (located midway between Ottawa and Burnstown). For over twenty years we have undertaken a variety of projects ranging from adaptive re-use, commercial, institutional and numerous custom residential commissions.
RiverSong president and designer Michael Neelin has designed over 300 custom handcrafted homes and renovations as an independent professional since 1984.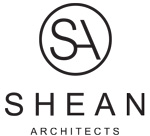 Shean Architects is a multidisciplinary architecture studio based in Ottawa's Hintonburg neighbourhood.
Principal Rick Shean strives to bring the natural aesthetic into every project. His goal is to design unique homes that fit the needs and lifestyles of his clients. Rick creates beautiful, modern spaces that rely on use of the natural environment and manipulation of light.
We're proud to have a wide range of award-winning large and small-scale projects in our portfolio. Our designs have also been featured in numerous publications and websites.
Home Designs & Materials Suppliers

At Home Building Centre and Home Hardware Building Centre, we want you to be successful in your home or cottage building project. Success means building on time and within budget. That's why we back up all of our packages with this exclusive guarantee
Discovery Dream Homes Ltd. Is a leader in innovative design, world class manufacturing and global marketing of the highest quality log and Timberframe products. We provide services for both residential and commercial projects. Our primary objectives are insuring total customer satisfaction, highest quality products and the best value for your investment.

Linwood is an award-winning custom home package provider. Celebrating 47 years of excellence, Linwood custom homes are recognized world-wide for their outstanding home building materials, gorgeous exposed timbers, and environmentally-friendly, site-specific home and cottage designs. With Linwood excellence in the area, you can be assured this is the better way to build your next home.

Originally founded in 1979, Normerica® has grown to become one of the most recognized creators of distinctive Timber Homes, Cottages, Clubhouses and Resorts throughout Canada, the United States and overseas.
Normerica designs and manufactures a fully integrated building system. Our technology, quality control and outstanding design creativity have helped bring Normerica to the leadership position we have achieved today.